Is the Summit Group an illegal scam or a legitimate business?
That depends on which "Summit Group" you are looking for.
There are thousands of companies that use "Summit Group" in their names. Real Estate businesses, consulting companies and many, many more. Unfortunately, a few companies that use "Summit Group" in their name are complete scams and have many complaints.
This web page helps clarify about the integrity and legitimacy of one particular organization… the team of work-from-home business people called "The Summit Group" that is associated with the J.R. Watkins Company.
Chances are, you are checking this out because someone told you or sent you a web link about the Summit Group business opportunity which is one of the fastest growing, online, home-based business opportunities in the U.S. and Canada.
Like most smart people, you popped the name into Google and this was one of the choices. Congratulations for doing your homework!
So what is this particular "Summit Group" all about?
The Summit Group was founded in 1990 by Steve & Ginny Bretzke and is headquartered in Washington, Missouri. The business has only one purpose – and that is to help people build a successful home business in partnership with the J.R. Watkins company from Winona, Minnesota. The J.R. Watkins Company, also known as Watkins Incorporated, was founded in 1868 and has been a pioneer in the direct selling industry for decades. It has been a Better Business Bureau accredited company since 1948 and has an impeccable reputation.
As the largest organization in all of Watkins, the Summit Group prides itself in working to help all of it's associates build a profitable business with Watkins. This is done by providing each associate a free promotional website to help them build their business as well as an extensive training website, which is also free.
The Summit Group does not make a profit from selling associates anything. The Summit Group only earns income from Watkins, when members of the team successfully grow their businesses.
What does it cost to start a business with the Summit Group and Watkins?
The Summit Group has no fees whatsoever. To start with Watkins costs as little as $39.95 and is backed by a 100% money back guarantee. There is virtually no financial risk in starting your business with the Summit Group.
Again, we're glad you searched out the answer to find out that the Summit Group team of independent Watkins associates is a solid, respected, legitimate organization. And, hopefully this information will allow you to comfortably and confidently begin building your future with the Summit Group. We look forward to assisting you as a new member of our team.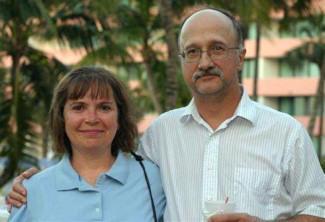 P.S. My name is Anne Thomas- and I have been a Watkins Independent Associate on the Summit Group team since 1995 and am thrilled to assist associates throughout the US & Canada. I would be honored if you choose me or a member of my group as your sponsor – you can learn more about our business and whether it is right for you  here as always with free details and no obligation or pressure to join us.
Share and Enjoy